Arvind and Anjali's wedding was such an incredible experience for our team. It was our first Indian wedding, and we could not have been luckier than to celebrate it with such a wonderful group of people. This amazing celebration was a stunning blend of south and north Indian ceremonies, full of joy, color, and love. All of these mesmerizing photos were captured by Bryan Allen Photo.
I didn't actually get to meet this sweet couple until their engagement party, but I got to work with the bride's parents, Akhalesh and Veenita, who I absolutely adore. They're so kind and funny, and I love their spirit.
The wedding began with a south India ceremony at their house. The groom was welcomed and then had a special ceremony, followed by the bride being welcomed and joining her groom for a garland exchange.
The two shared in a sacred ceremony surrounded by friends and family. It was a cold day, but everyone was so happy it warmed the place right up!
From there the days ceremonies turned into a fun and vibrant mehndi party at the Knoxville Museum of Art where guests had henna done, enjoyed toasts from the bride and grooms friends, and danced the night away to DJ Jaz.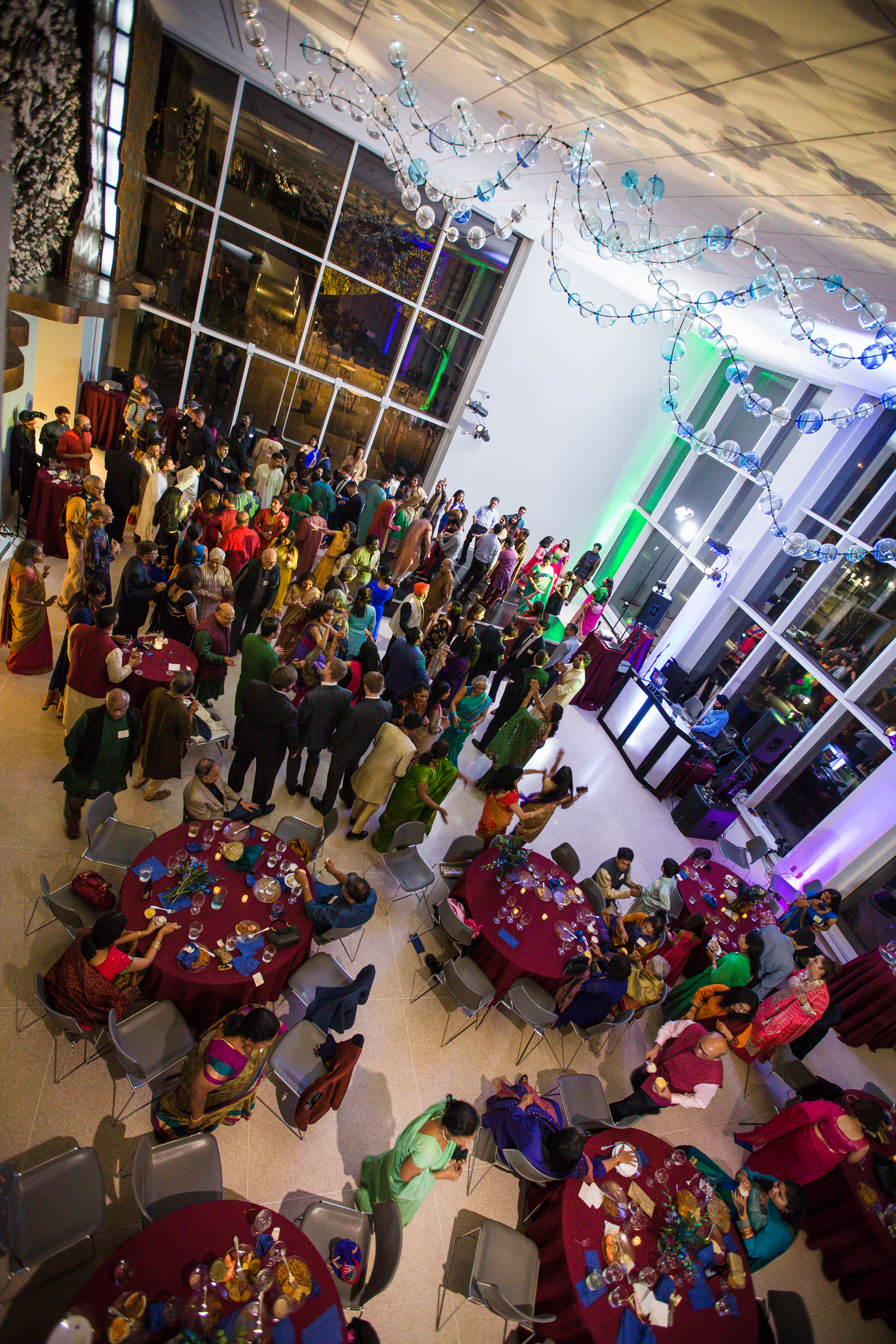 The theme for the evening was a peacock inspired look, and so we surprised the bride with a peacock made out of flowers!
After a fun evening, the next day more festivities continued with the north Indian celebration at Springtree Farms. From the baraat to the brides entrance, all the way through the ceremony...every thing looked amazing with the backdrop of the mountains.
After the ceremony, it was time for the reception! Beautifully set up by All Occasions, it was held in a large tent covering tables of purple, yellow, and green.
The evening was full of amazing toasts, group performances, and a whole lot of dancing! The night ended with a spectacular fireworks display.
Throughout all of the ceremonies, I was so lucky to be able to witness the love that Arvind and Anjali have together. They had so much fun and shared in so many special moments, it was easy to see that it is true love.
To see all the gorgeous details of their wedding, head to our Pinterest.
Photography // Bryan Allen Photo
Venue // Springtree Farms and Knoxville Museum of Art
Caterer // Sitar
DJ // DJ Jaz
Floral // Team Wedding and Fifty Flowers
Tent and Rentals // All Occasions Party Rentals